Monday, August 28th, 2006
Many people send a care package to their soon-to-be-children care of their orphanage after they are matched. Our agency sent us lots on information about how to put one together, so we decided to work on that this afternoon.  We are enclosing a cute little set of pajamas with some matching socks, one of those little blankets with the stuffed animal head attached in the center (this one is a dog), a single-use camera that the orphanage nannies or the foster mother will hopefully use to take pictures of Anna, and then return to us when we go to pick her up, and the piece de resistance, a little photo album with pictures of us and the cats and dogs, the house, our families, etc.  The agency provided us with a list of common words (like Mother, Father, etc.) and their corresponding Chinese characters, so we printed those on labels, and then stuck them on the photos in the appropriate places so that someone can show her the pictures and tell her who those people are!  We found the cutest little photo album at Hallmark, made by Gund specifically for a little one to carry around.  It's got a padded terry cloth cover with a little handle on it, and 6 heavy duty clear plastic pockets, sewn with cloth binding, for us to insert 12 photos.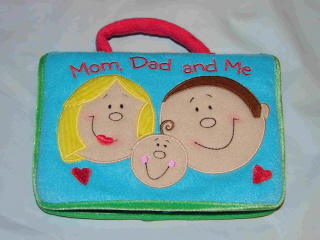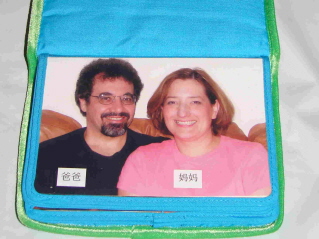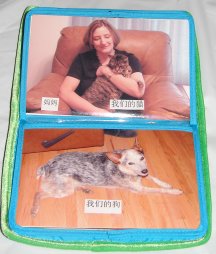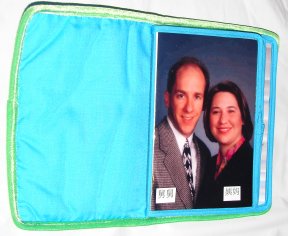 Hopefully, these items will actually get to the orphanage.  And even if they do, there's no guarantee they'll get to Anna.  But if they do, we'll at least have a little more record of her early months.  We'll see!